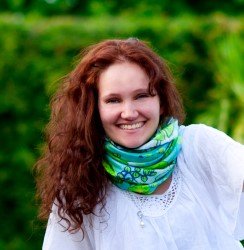 Ina Kühfuss
Illustrator and Graphic Artist
Hello there!
My name is Ina, I am a graphic artist and illustrator. Welcome to Inawonderworld, a place where all my visual musings have their place. I invite you to have a look and if you see something that sparks your eye, something to hang in your home, have a look at my shop or if you have a project going that needs some graphic help, don't hesitate to contact me! Thank you for visiting.
For any questions or queries:
hello@inawonderworld.com
+61 401 682 907
There is so much I can say about Ina. I had a vision for my book. It is a children's book that has been in my heart and mind for many years. When I finally sat down and wrote it, I wondered how I would bring it to life. I scoured the Internet for someone who "got" my vision and found many who didn't.... in the first conversation with Ina I knew that I had found the right person.
She was listening to what I wanted and asked the right questions to create some first draft sketches that brought tears to my eyes. She got it. I was blown away! Then Ina developed the full illustrations and I was beyond thrilled. The attention to detail is incredible, as was the love and care that she put into each illustration. Thank you Ina. PS: I can't wait to work on my next project with you.
Belinda Bow
Where do I start? Ina is a brilliant, talented, creative, clever, professional illustrator and a pure joy to work with.  I was searching for a certain style and on a whim asked my editor if she knew anyone she directed me to Ina's site. I almost fell off my chair when I saw her work. She was the one.  
Creatively we were a match made in heaven and with a few concepts in mind Ina crafted the most magical illustrations for Sleepy Magic.  The cover represents the beauty within the book and parents very much resonate with it's dreamy bedtime feel. I love how she mixes traditional techniques and the computer to create unique and one of a kind illustrations.  I adored working with Ina and can't wait for us to work on our next project.  
Danielle Wright