BRING YOUR UNIQUE IDEAS TO LIFE WITH THE HELP OF A UNIQUE ARTIST!
Hi there virtual traveller! Let me introduce myself: I'm Ina and I help other entrepreneurs and creators find their "design feet" by creating custom made visuals for them that make their projects rise to the lofty levels they dream of.
I am an Illustrator and Graphic Designer with your interests at heart.
Being flexible in approach, artistic style and time, while being able to work within project limits, I fill various needs in all things visual: from branding and print/marketing material to packaging and product placement. Often, my work is infused with my Illustrations, my second passion.
I have worked with a variety of clients, from food companies to fashion designers, from solo entrepreneurs to larger businesses (like hospitals). I welcome a variety of clients and projects!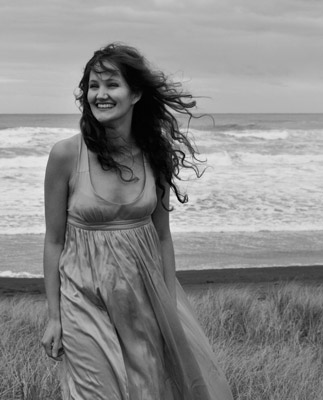 HOW I WORK WITH YOU
My business "Inawonderworld Design" aims to work with people who have unique ideas and for whom a stock image could never do justice to their work. I thrive on finding ways to bring what has been created, said and written into the visual world with the same integrity and impact as the content itself, so that the end result can help you make the difference you're looking to make in the world.
The differing individual wishes of each client is exciting to me and the ever-changing nature of projects a welcome challenge. I love to use a variety of media – watercolour, digital, paper, fabric, – and then see it placed on a variety of locations – from the web to a wall mural.
I am happy to work in different styles and techniques but a thread of the whimsical, the fantastical and the quirky otherworldly is visible through a lot of my work.
It's also what inspires me.
HOW DID I GET THERE?
I have always been an imaginative and visual person. Drawing was one of my favourite activities since I can remember and I never stopped. It rather has expanded from there to learning various other creative skills – from printmaking, pottery and animation to a bit of photography and woodworking. I am still a crazy DIY addict who can hardly buy anything without evaluating if I couldn't make it myself first…
Some of these skills I discovered on my own, but many at university in New Zealand where I finished with a Bachelor of Visual Communication. I studied to be an artist but I came out as a designer. Not just in title and skillset, but also in spirit.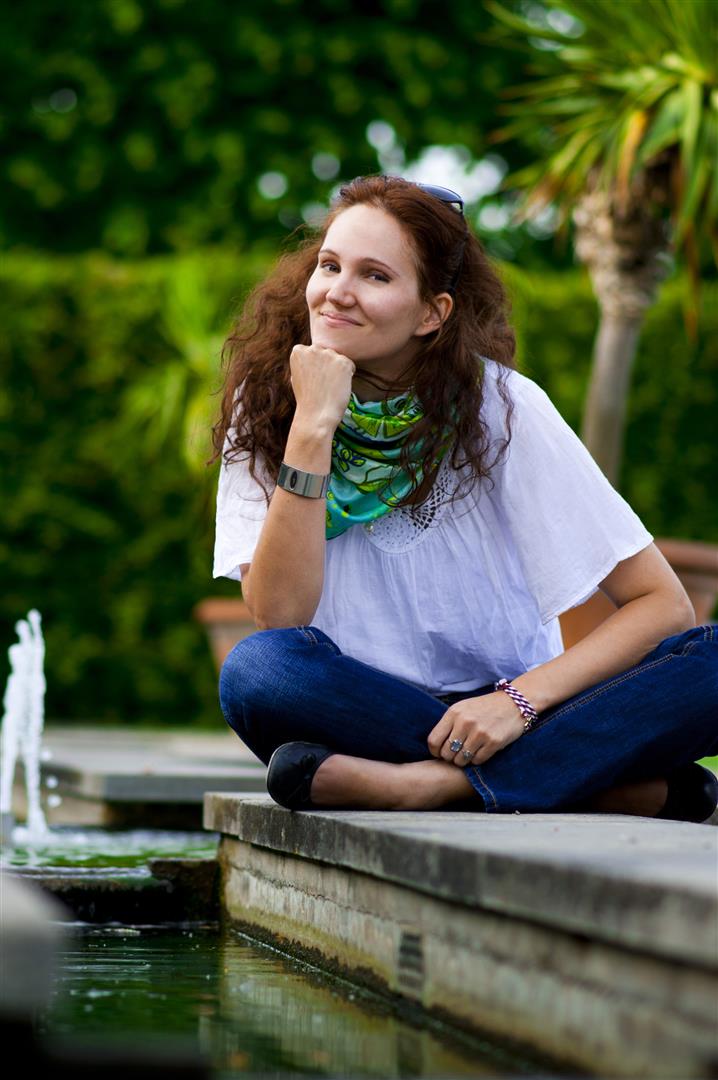 During my time there, I realised that following my own fancies as a painter never really gave me the satisfaction others gained from that. I seemed to constantly resort to setting myself project briefs with constraints so that I would feel more of a challenge.
I love creating art, but I want to create for others, I want it to be of use to the world, I want it to serve a purpose.
This has led me to Illustration and Graphic Design and I have never looked back since.
The joy I get from bringing art to life in collaboration with others is my main drive and to utilise my skills to help their work become the best it can be my main philosophy. I was never supportive of the view that design should be separated and only done by designers, I rather see my expertise as an opportunity for my clients to get to work creatively with me and receiving a professional result. I value that over ego and I strive to give my client a design that I want my name on but which also reflects both of our visions.
So let me lead you on your visual journey, until you find yourself in-a-wonderworld of your own making…
I love to have fun getting to know the world and its people. So let's get together (virtually) and see each other on Social Media!
Want to work with me?
Just make a design quote inquiry
HERE
Have more questions?
Simply head over to the
FAQ
10 things about me you never knew you needed
1. – I hate bicycling. Must be a rebellious gene in my German DNA.
2. – I love fish (including the "jelly" kind – ask my friends). Not to eat, more to keep and experience in the wild during a reef dive. However, I must admit to occasional devouring of delicious salmon.
3. – I'm obsessed with amazing houses. So much so that I would like to live in 5 different places all the time because I can't decide on a dream abode.
4. – I eat ALL THE TIME. I will do almost anything for great food, including travelling 18 000 km to get some of my mum's amazing cooking.
5. – I get a kick out of figuring out (a.k.a "beating") tech issues. However, I do so only on a "need-to-do" basis as it costs me too many nerves and hair follicles.
6. – I collect art books. Don't even know why, as looking at them mostly creates only skill envy and depression. They're just so beautiful…
7. – I'm addicted to movies and cool TV shows. I have no standards whatsoever, but I'm especially infatuated with Star Trek, Disney/ Pixar, Supernatural, Game of Thrones and Fringe. And pretty much any fun sci-fi, adventure and fantasy film.
8. – I love the shape of all kinds of animal ears. They make for great amusement when visiting a zoo.
9. – I would love to be able to sew. I routinely get DIY fashion attacks and make a new attempt at a garment with my old Bernina, but it's safe to say that I will need a bit more practice before I can show off any collections…
10. – I am a straight up, tough love communicator with dry humour. My boyfriend is still learning to get used to it.